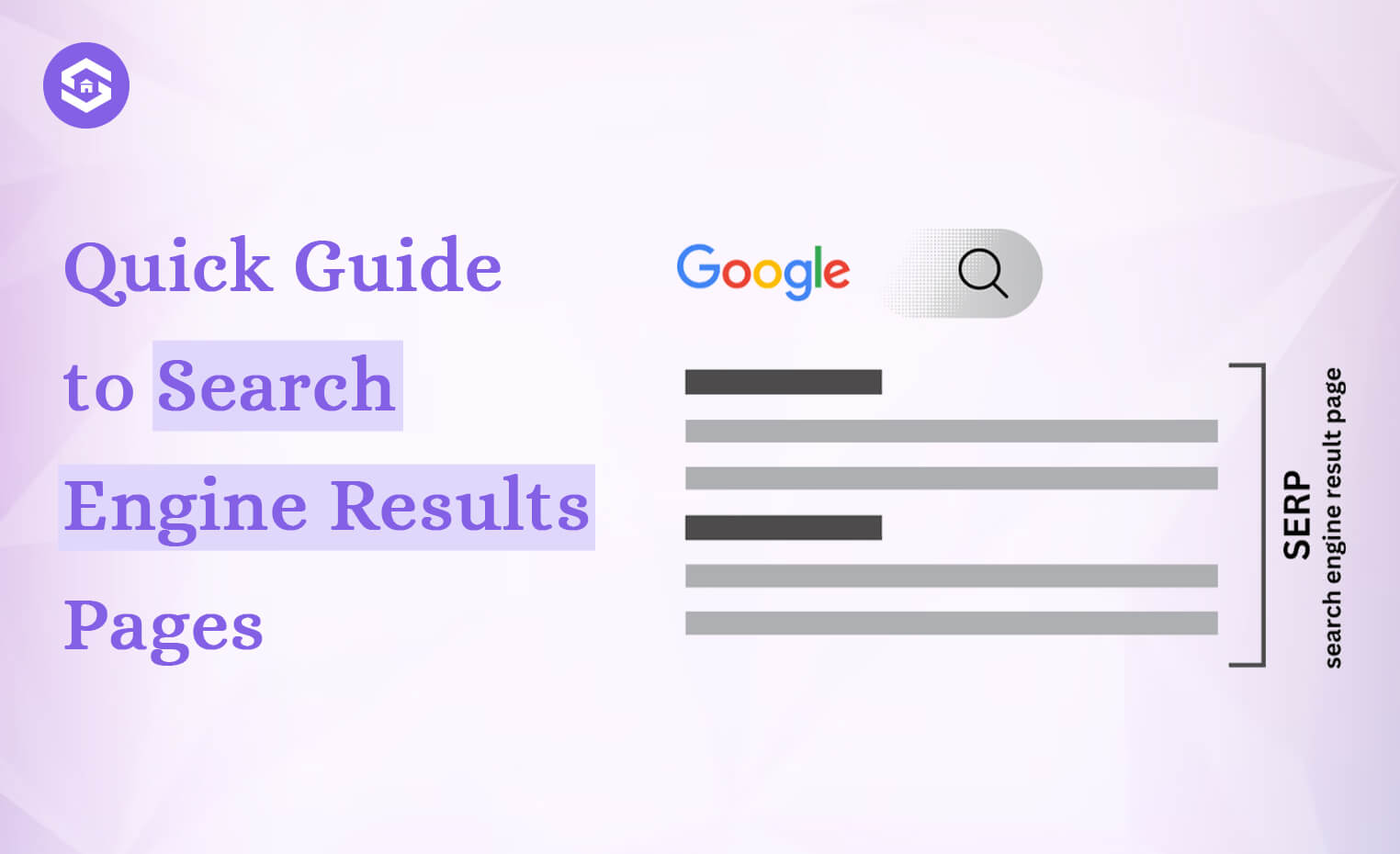 Google's reply to a user's search query is displayed on a Search Engine Results Page, sometimes known as a "SERP." The SERPs usually contain organic search results, results from Google Ads that have been paid for, Featured Snippets, Knowledge Graphs, and video results.
You write (or say) a query to Google. And what you get back is the SERP. Here is an example.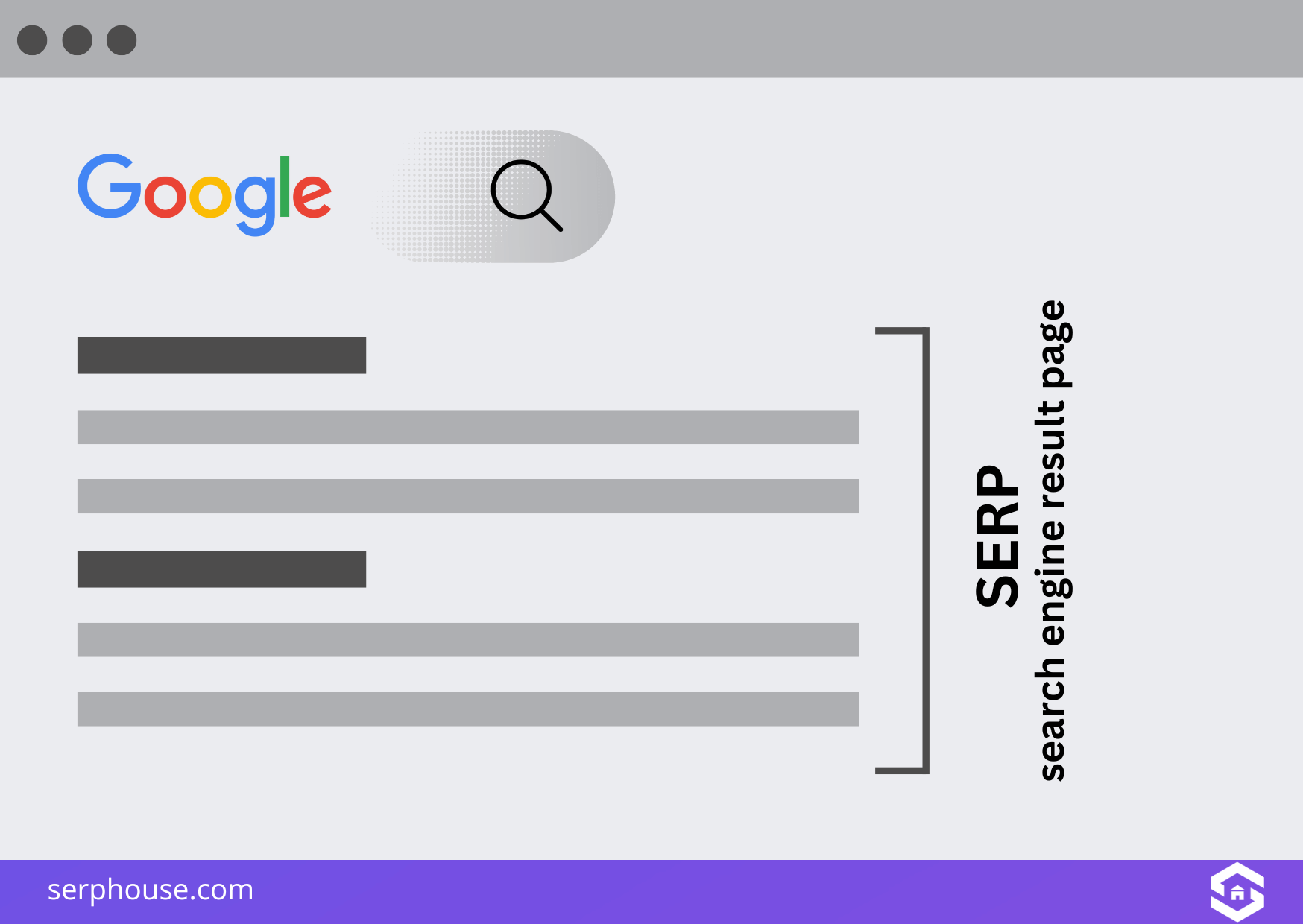 A search engine results page is simply referred to as a "SERP."
It is the page that appears after you run a Google search. (Or by using a different search engine.) The word refers to the search engine results page. To describe it simply, a SERP is what happens when you type in a keyword phrase related to the information you're probably looking for, and the search engine you use response by providing you a page with the results. These findings are those links that provide information on the area of your query.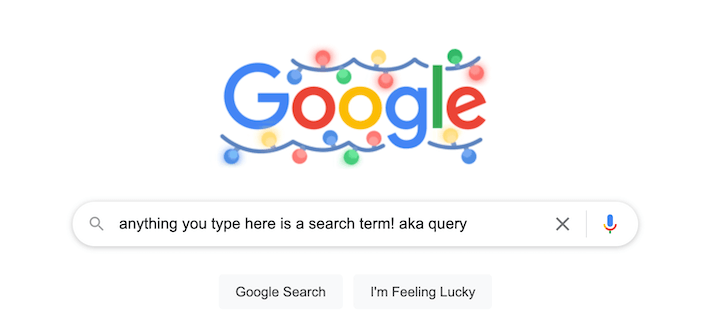 Because of the intense competition and rapid advancements in search technology, it is more extremely important than ever for digital marketers to comprehend how search functions and what they can do to increase their visibility. Search engine optimization specialist advertisers compete for the same valuable real estate in the most prominent areas of the SERPs.
Let's discuss the key SEO SERP elements and how you may modify your own content to appear on the first page that customers see when they perform a web search.
Various additional SERP components (Depending on your search criteria)
● The knowledge Graph describes the specific data included within the boxes.
●Snippets are representations that appear in addition to those that have already been recently discovered.
● The details that display alongside the organic findings are considered to as universal results.
● An image is released in response to a particular search query
Let's have a thorough discussion
The various features of the SERP:
Every search engine has a different feature of sorting and producing results for viewers, but most of them do provide tools that are intended to answer queries right on the SERP without the user necessarily having to click on a result. A knowledge card, imagery results, a related inquiry, or another feature type could be used to indicate this.
The features and snippets that display on Google's SERP pages, in particular, change based on the query being asked. Using Google as an example, some of the most prominent SERP features are shown below.
Google may promote a top organic result as a featured snippet at the top of the page if it is very helpful. These snippets highlight the URL at the bottom of the card and the beneficial text from the site above it while scraping some of the information from the top result page and displaying it in a card (sometimes linked with a top result image).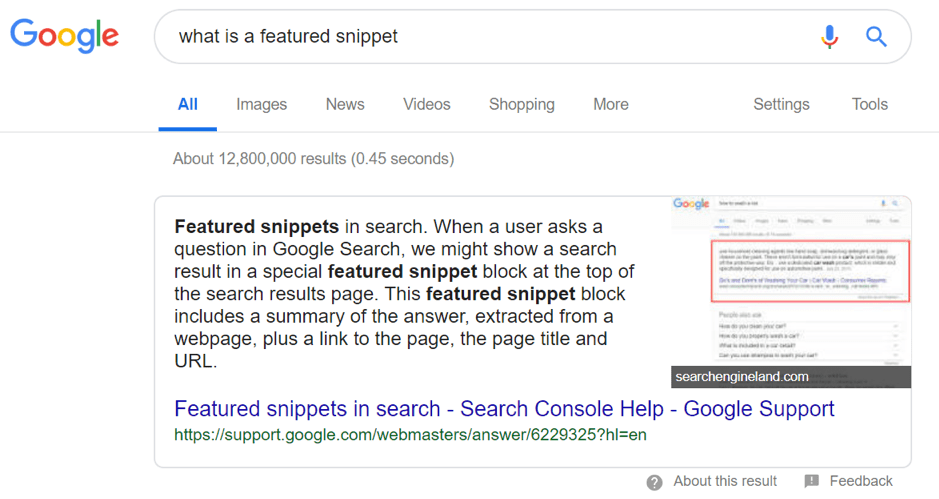 The box shown on the right side of the SERP is known as the knowledge graph or knowledge panel. Informational queries, such as those describing people or organizations, are the ones that this graph is used for most frequently. It contains key details about the question, such as specific years, information, and pictures.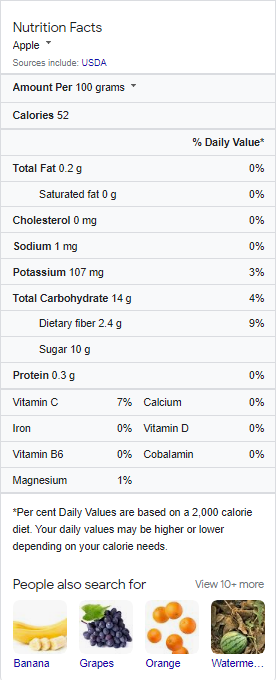 Many people conduct product research. Many search engines, especially Google, provide a shopping section that displays related web pages and product reviews along with both organic and paid shopping results for products. Normally, a shopping result will just draw attention to certain info, such as a picture of the products, the price, the seller's details, as well as a rating or location tag (if the item is located in a physical store and not an online marketplace).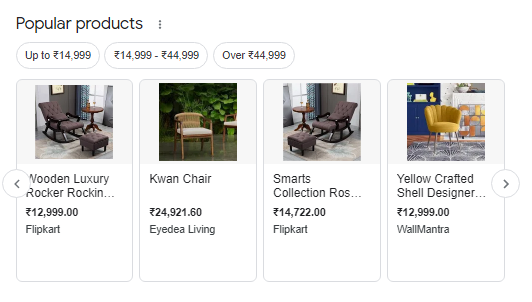 When someone searches for a particular local business or a certain category of businesses, a local pack is displayed.   It includes a map showing areas the search engine deems useful as well as review sites, contact info for businesses, and other features.
For Example "best pizza restaurant near me" so that it can give you the best response possible. The findings might include a Google map snippet with a list of businesses listed below the map with contact details and reviews, each of which is highlighted by a red symbol.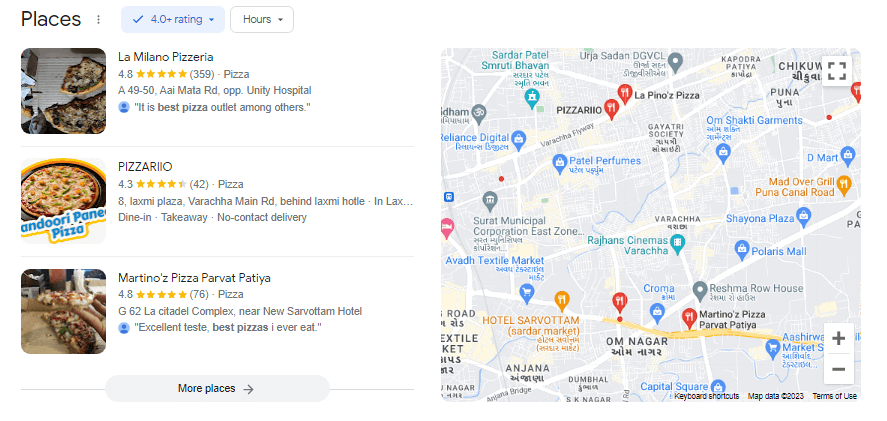 When you click on the queries, these will normally display near the top of the page, often within the first few results, and they will start to resemble featured snippets. The searcher will receive more information when each question expands and provides the top result for that query. Identifying opportunities for snippet keywords might be helped by using the linked questions.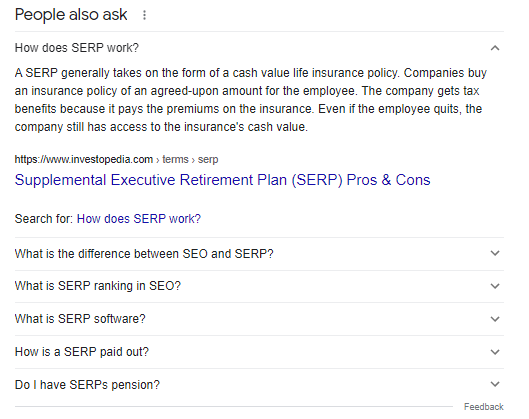 This collection of results is taken from Google News. The process of appearing in the news block and the organic results are very unique from one another. This article is often identified aesthetically from the other organic results by a little "In the news" header.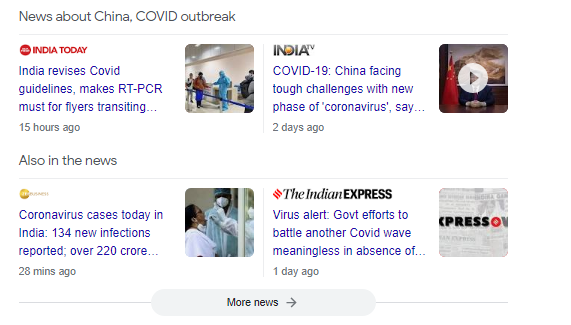 Types of results in SERPs
The organic and paid results are both included in a SERP. You should think about developing a strategy that incorporates both of them because they might greatly aid you in increasing your site's traffic.
Organic Results vs Sponsored Results
On a SERP, there are two types of results: organic search results and paid search results. Similar in format, both outcomes are essential for capturing consumer traffic.
A list of websites to visit that will match a query is known as an organic result. Since it doesn't require search engine marketing (SEM) to rank on the SERP, anything that doesn't have an "ad" label next to it is known as organic. Organic results are ranked according to how efficiently they use SEO to address a search engine's algorithms.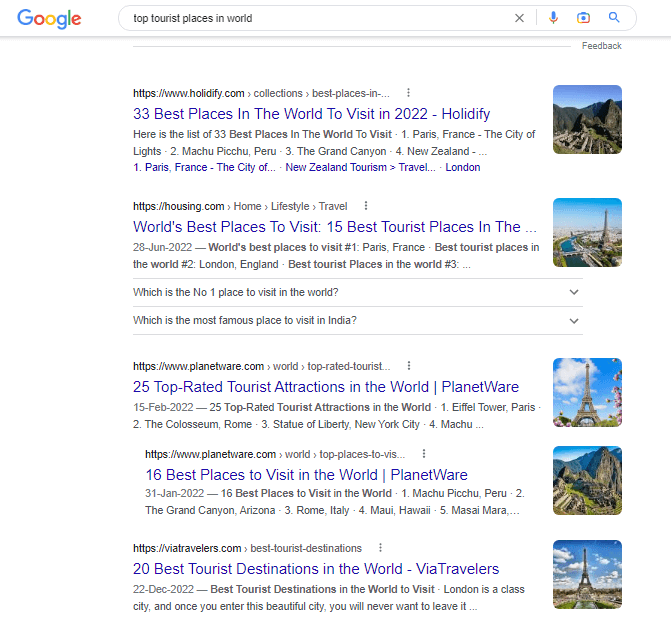 On Google's search page results, paid search results are also referred to as sponsored links or Google adverts. They are websites that a person or business pays a search engine to appear on the first page of the search results. Paid results are recognized as ads to the left of their site link and show at the top of the page before any other content.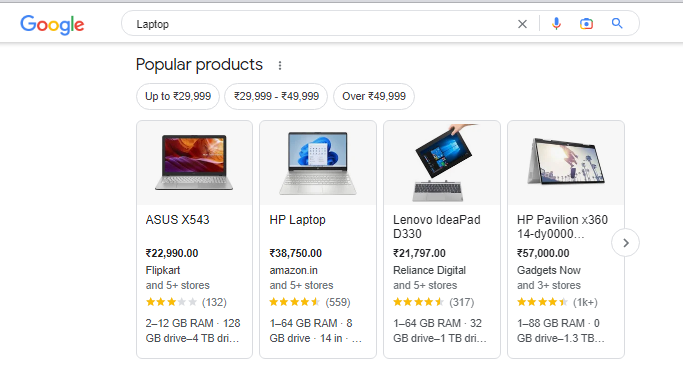 The better your site content and design are planned, the more you will be understanding SERPs. Maintaining your site in an excellent state to be highly ranked requires staying current with Google's policies.
Knowing more about SERPs and their function can help you create the top website you can for your targeted segment and clients. Search engine results pages (SERPs) are useful for transferring information and capturing users' attention but don't count on them to remain static constantly. Innovation, advancements, and meeting the needs of the searcher are the basis of SEO and the search engines that produce SERPs.
Post your Reviews and Thoughts!